Posted by Small Conure Parrot Toys, Conure Toy Guide, Conure Toy Pack, Conure Foraging Toy, Conure entertainment, best toy for conure on 14/9/2023
Keeping your highly active Small Conure busy, entertained and mentally stimulated couldn't be easier! In this useful guide you'll discover all the different types of toy, their benefits and key features. All the toys recommended in this guide are parrot approved, most popular and top rated by other Small Conure Parrot Owners...
Foraging Toys
In the wild your Small Conure would naturally go foraging for food. Reusable and chewable foraging toys let them replicate this natural behaviour at home. Keeping your bird occupied and stimulated is essential for their mental health and wellbeing.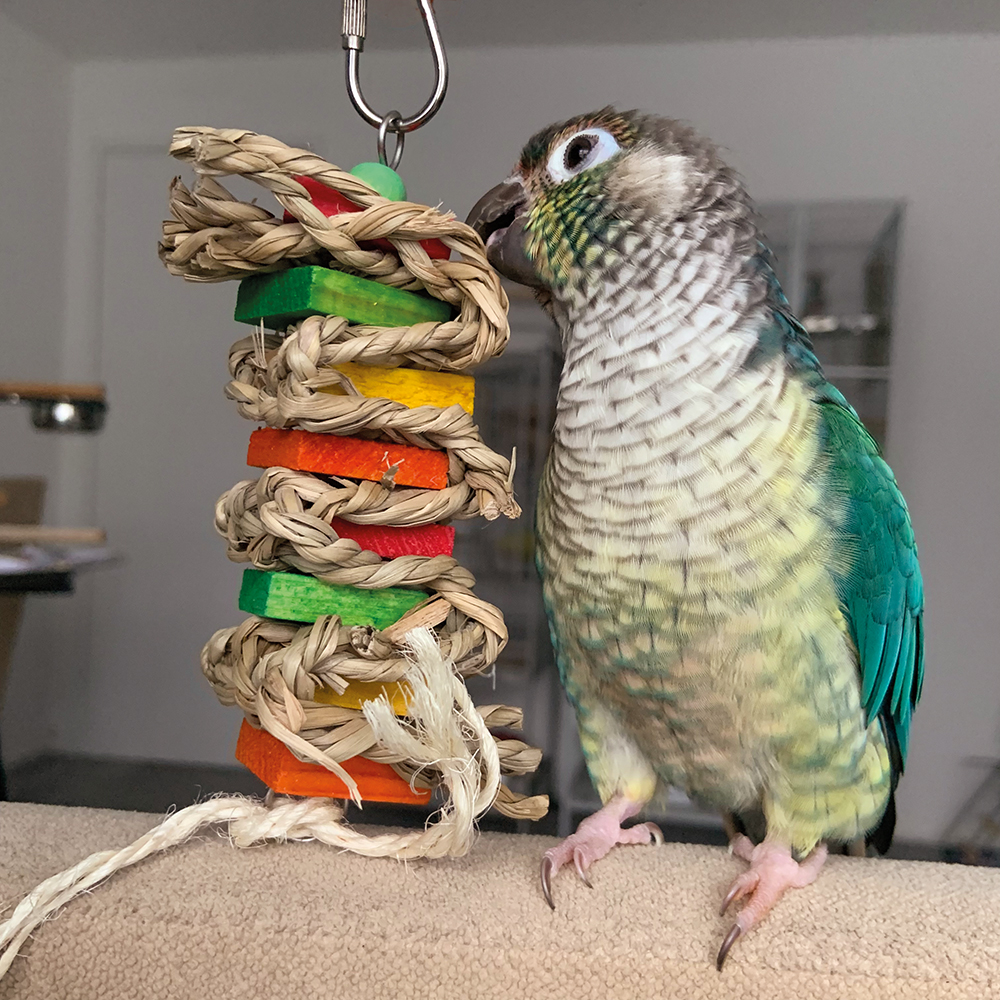 Here are our most popular foraging toys for Small Conures. You can shop the full range here.
The four sides of the Foraging Cube have slots in which your bird can work at getting paper through.
The Triple Foraging Pouches has three pouches filled with natural fibres your bird can enjoy picking, pulling on and unravelling. With the Barrel of Fun your Small Conure has to learn how to unscrew the chambers to get to the goodies.
With the Barrel of Fun your Small Conure has to learn how to unscrew the chambers to get to the goodies.
Wood and Rope Toys
Offer materials for chewing and preening on. Chewing on wood helps your Conure to keep their beak healthy and trim. Preening on ropes helps to prevent unwanted over preening behaviors.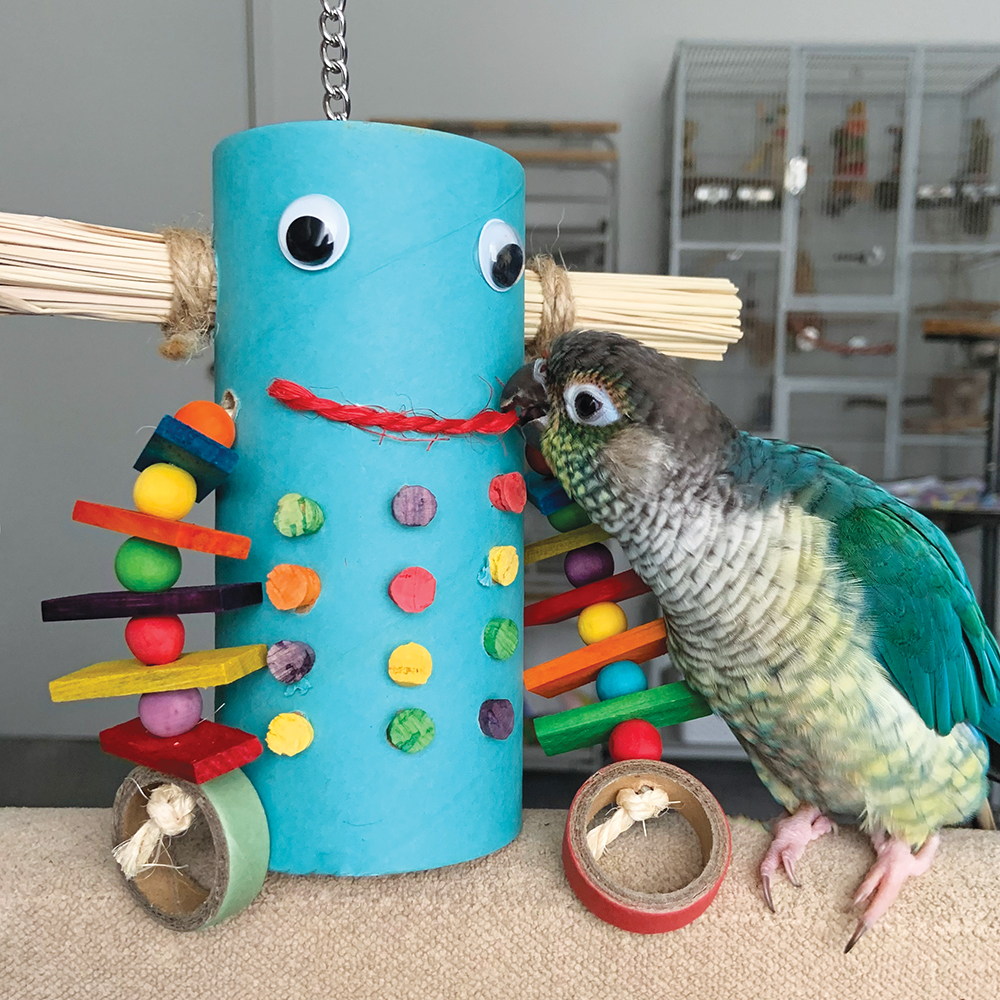 Here are some of our top rated wood and rope toys for small birds. You can view the full collection here
Our hugely popular Popsicle Sticks are five star rated, the brightly coloured lolly sticks are prefect for smaller beaks to chew, move around and stack. A simple playtime treat that customer buy over and over for their smaller birds.
The Preening Plait is great for chewers! It has lot's of leather pieces and sisal rope your bird can work at untying keeping those beaks busy for hours. Fasten this toy to your parrots cage or playgym for long lasting fun.
The Bird Kabob Mini Natural Parrot Toy is a huge hit with small birds. It's made from soft wood that is irresistible to chewers. This is a fun, natural and safe material toy they can really get their beaks into!
Cardboard and Paper Toys